Yoga guru BKS Iyengar passes away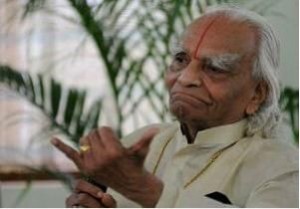 PUNE: Yoga guru BKS Iyengar passed away at a private hospital in Pune today.

The 96-year-old yoga exponent was admitted to the intensive care unit of a private hospital here for poor heart function and difficulty in breathing.

Iyengar's heart muscles had become very week following which less blood was being pumped by the heart. 

"His heart's ejection fraction (capability of the heart to pump blood) was 25 per cent when he was admitted on August 12. Later it dropped to 20 per cent. He had been put on medication to improve the heart function, but it did not show much results," the doctor said. 

"The ejection rate of human heart should be in the range of 45 to 55% for proper blood circulation in the body. But low ejection rate of his heart led to decreased blood supply to all the vital organs including brain, kidney and intestines. This has also led to kidney failure," the doctor said. 

After the kidney failure on Sunday, the Yoga guru was advised continuous renal replacement therapy (CRRT) by nephrologists from Mumbai-based Jaslok Hospital who visited him on Sunday so that fluid as well as toxins accumulated in blood are removed slowly with the help of CRRT machine. 

"We had put him on intermittent dialysis from Sunday. He had undergone three cycles of dialysis but his kidneys didn't much respond to the treatment," the doctor said. 

"Iyengar died at 3.15 am on Wednesday," said a treating doctor. 


A file photo of BKS Iyengar interacting with students of Krishnamacharya Yoga Mandiram, Institute of Yoga and Yoga Studies at Mandaveli in Chennai. (TOI Photo)