Renowned yogi BKS Iyengar has died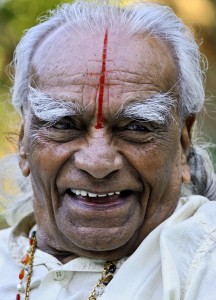 "Live happily and die majestically," Bellur Krishnamachar Sundararaja "BKS" Iyengar said.
The world-renowned yoga guru died on Wednesday at a private hospital in the western Indian city of Pune, according to the Times of India. There is disagreement over his age — the Times of India and India Today both say 96, but his Web site lists his birth date as Dec. 14, 1918, which would make him 95.
His passing was confirmed to The Washington Post by the Light on Yoga Research Trust, a charity founded by students of Iyengar.
Iyengar was suffering from kidney failure and was in critical condition on Tuesday, according to the Times of India. He'd been sick for several weeks and was being treated by a family doctor. He initially refused hospitalization, a doctor told the newspaper, but was finally admitted on Aug. 12 at his family's urging
Iyengar is credited with helping to spread the practice of yoga to the Western world. Iyengar himself attributed this to a "fortuitous meeting" in 1952 with the famous American-born violinist, Yehudi Menuhin, who credited him with transforming his playing. Menuhin practiced yoga daily to help control his stage fright and improve concentration, and introduced the guru to other musicians abroad.